A great option for borrowers who are yet to graduate and who have a strong credit history.
Citizens Bank Student Loan Refinance Review:
Citizens bank was first founded in 1828, making it one of the oldest banks still operating in the U.S. Their national lending division provides student loan refinancing to borrowers in all 50 U.S States.
Citizens Bank is a good option for borrowers with a co-signer or those with a strong credit history. Their interest rates are competitive, however there are better options available for those with a lot of debt.
Citizens One is one of the only lenders that enable borrowers without a degree to qualify for refinancing. However, you cannot currently be attending school and you require a minimum of 12 complete on-time payments on any loan you want to refinance prior to submitting your application.
Citizens One also provide great flexibility when it comes to paying off your loan by providing payment terms that range from between 5 to 20 years. A personalized rate estimate can also be obtained without going through a hard credit check. This enables potential borrowers to have a good idea of what their monthly repayments would be without making a commitment.
Strengths:
Those with a Citizens bank account qualify for a 0.25% interest rate discount.
Ability to refinance parent PLUS loans in the borrowers' name.
Borrowers can see if they qualify for a loan with Citizens One and the interest rate they'd receive without having to go through a hard credit check.
Weaknesses:
 There are no flexible repayment options available.
Interest rates are not the best available which will be a turn off for those with a lot of debt.
Undergraduates can only refinance up to a maximum of $90,000.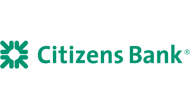 | | |
| --- | --- |
| Fixed Rates | 3.45% - 9.62% |
| Variable Rates | 2.46% - 9.24% |
| Loan Amount | $10,000 to $500,000 |
| Loan Terms | 5, 7, 10, 15 or 20 years |
on Citizens Bank's secure website
Qualifications and Requirements for Citizens Bank Student Loan Refinancing:
Citizens One does not disclose much detail on what is required to qualify for refinancing. As a result it is only worth applying with Citizens One is you have a strong credit rating and a good income.
Loan refinancing is available in all 50 U.S states.
Do not need to have graduated to qualify for refinancing.
If you are not a U.S Citizen you may still be able to qualify with a co-signer who is either a U.S citizen or a permanent resident.
No requirement to have attended a school that is authorized to receive federal aid.
The co-signer route is available for all borrowers.
Citizens Bank Loan Repayment:
Citizens One offer student loan refinancing for amounts ranging from $10,000 - $500,000. Interest rates for variable loans range from 2.46% - 9.24% and fixed rates from 3.45% to 9.62%. Loan terms range from 5, 7, 10, 15- or 20-year terms. Borrowers should be aware that a late fee of 5% of payment is incurred for payments that are not paid within 15 days of the due date.
 Deferment is available for borrowers who return to school at least half-time and for anyone on active military duty. Forbearance is available for those facing economic hardship however there is no duration disclosed. Co-signer release is also available, however only after 36 consecutive months of payments.
Customer Service:
An in-house customer service team is available for all borrowers and provides a simple means to escalate and resolve issues and concerns.
Unfortunately, borrowers do not have access to a dedicated advisor.
Last Words on Citizens Bank:
Citizens One is a great option for borrowers who didn't graduate and are struggling to find a lender who will refinance their loan. Their rates are reasonable however those who shop around could find a better deal that will save them money over the course of the loan. Those facing financial instability may also want to look elsewhere as Citizens One do not disclose the specific terms regarding forbearance periods available to borrowers. Borrowers will also be frustrated by the lack of detail that Citizens One disclose when it comes to qualifying for refinancing. Overall Citizens One is only recommended for those who did not graduate.
Citizens Bank Overview:
One of the only lenders to allow borrowers with no degree to refinance.
Provides personalized rate estimates through a soft credit check.
Co-signer release available after 36 months of consecutive payments.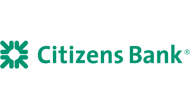 on Citizens Bank's secure website