Ideal refinancing option for borrowers with high credit scores looking for the lowest market rates.
CommonBond Student Loan Refinance Review:
Founded in 2012, CommonBond is a marketplace lender specializing in student loan refinancing and undergraduate student loans. Since its launch the company has funded over $2.5 billion in student loans across the U.S.
CommonBond is a great refinancing option for anyone with a strong credit score, offering some of the best rates on the market. However, if you're looking for more than just low rates, such as post-graduate assistance, you may be disappointed.
A unique feature of CommonBond is its hybrid program, which enables borrowers to combine fixed-rate and variable-rate loans. This has the potential to reduce the interest paid over the term of the loan however comes with the risk of interest rate spikes.
It's worth noting that CommonBond is not available in all 50 states and also will not lend to anyone who holds less than a four-year degree from a Title IV School. It does offer very generous deferment and forbearance options as well as offering a six-month payment grace period for students after they graduate.
Strengths:
Ability to refinance parent PLUS loans into your name.
Ability to use an online tool to identify if you qualify for CommonBond refinancing and check what your rate would be without going through a hard credit check.
Forbearance is available for up to 24 months.
Weaknesses:
Not available in Mississippi, Nevada, Vermont, Idaho and Louisiana.
Not available for associate degree holders and those with no degree at all.
No extras or special programs or post-graduate help offered.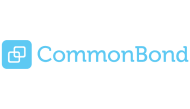 | | |
| --- | --- |
| Fixed Rates | 3.48% - 8.22% |
| Variable Rates | 2.41% - 7.95% |
| Loan Amount | $5,000 to $500,000 |
| Loan Terms | 5, 7, 10, 15 and 20 years for fixed- and variable-rate loans. 10 years for hybrid loan. |
on CommonBond's secure website
Qualifications and Requirements for CommonBond Student Loan Refinancing:
To qualify for CommonBond refinancing, potential borrowers require a minimum credit score of 660. If you don't meet the credit score requirement, you'll need to go down the co-signer path to qualify. Borrowers must be either a U.S citizen, permanent resident or hold a H1-B, J-1, L-1, E-2 or E-3 visa.
Minimum credit score required is 660.
If you have filed for bankruptcy in the past you can still qualify if seven years have passed since the bankruptcy.
Borrowers require a minimum of a four-year degree from a Title IV institution.
Must show proof of employment or a signed job offer.
To qualify with CommonBond the borrower must be a U.S citizen, permanent resident or hold one of the following visas: H1-B, J-1, L-1, E-2 or E-3.
CommonBond Loan Repayment:
CommonBond offer loan terms ranging from 5, 7, 10, 15 or 20 years for fixed- and variable-rate loans. They also offer 10-year terms for hybrid-rate loans which give borrowers the option to combine fixed-rate and variable-rate loans.
 Fixed rates range from 3.21% - 8.24% while variable rates range from 2.27% - 8.14%. Payment on the loan begins 30 days after the loan has been granted, with all borrowers given the opportunity to pay more than the minimum monthly payment without incurring any fee.
Deferment and forbearance options are also available with borrowers experiencing financial hardship able to delay payments for up to 24 months.
Customer Service:
In-house customer service team is available for all customers including a simple process for escalating issues.
Each customer receives a dedicated loan specialist for their entire refinancing process on request.
Very quick time from approval to payoff with the average being anywhere between 1 to 3 business days.
Last Words on CommonBond:
Overall, CommonBond is one of the best options available for anyone with a stellar credit rating as they will be entitled to very competitive rates. It's very generous maximum forbearance period is also very appealing to borrowers who want the safety net of knowing that they can put off their payments if times get tough. The unique hybrid program is also a differentiator in the refinancing market, providing the option to combine fixed-rate and variable-rate loans and potentially pay less interest over the course of the loan. Despite the downsides of not being available in all 50 states and lacking any sort of special programs such as post-grad help, CommonBond is still a solid refinancing option.
CommonBond Overview:
Provides excellent rates for borrowers with strong credit scores.
Generous forbearance period makes it ideal for borrowers who foresee potential periods of income instability in the future.
The hybrid program provides the option to combine fixed-rate and variable-rate loans.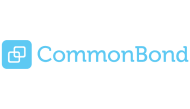 on CommonBond's secure website