A great option for medical or dental students during their residency.
Laurel Road Student Loan Refinance Review:
Laurel Road is an ideal refinancing option for healthcare professionals who have entered a residency or fellowship. These individuals can postpone full time loan payments until 6 months after their residency or fellowship ends. This is a unique feature of Laurel Road and one that will lift the financial burden off medical professionals straight after medical school.
Laurel Road also allows parents to transfer their Parent PLUS loans to their children via the refinancing packages available. This enables borrowers to take debt away from their parents and potentially pay lower interest.
Unless you are a healthcare professional or can take advantage of Parent PLUS refinancing, Laurel Road does not provide any other standout benefits for borrowers. Applicants must have a minimum of a bachelor's degree to qualify with a minimum credit score requirement of 660. They also provide no employment programs for borrowers who are unemployed, with little to no help offered for anyone in financial strain.
The rates are competitive however it's recommended that those not in the healthcare profession shop around for a better deal.
Strengths:
 Strong refinancing program in place for medical students.
Ability to refinance parent PLUS loans to the name of the borrower.
Borrowers can check whether they qualify for refinancing with Laurel Road and the rate they would receive, without going through a hard credit check.
Weaknesses:
No postponement of payment to those who return to school.
Maximum of 12 months forbearance offered.
Lacks the added benefits and employment programs that similar lenders such as SoFi offer.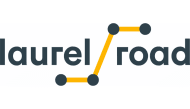 | | |
| --- | --- |
| Fixed Rates | 3.5% - 7.02% |
| Variable Rates | 2.43% - 6.65% |
| Loan Amount | $5,000 up to your total outstanding loan balance. If you refinance more than $300,000, Laurel Road will break it into two loans. |
| Loan Terms | 5, 7, 10, 15 or 20 years |
on Laurel Road's secure website
Qualifications and Requirements for Laurel Road Student Loan Refinancing:
Laurel Road refinancing does not have a minimum income requirement however a minimum credit score of 660 is needed to qualify. Refinancing is available in all 50 states to U.S citizens and permanent residents. Refinancing is only available to graduates from a four-year Title IV-accredited school and they must either be employed or show evidence of an employment offer. The co-signer option is available and will be considered on a case-by-case basis.
Minimum credit score of 660 required
Must be a U.S citizen or a permanent resident to qualify.
Available in all 50 U.S States.
Applicants must have graduated with a degree from a four-year Title IV-accredited school. They must be employed or show evidence of future employment.
The debt-to-income ratio must be less than 43%.
Laurel Road Loan Repayment:
Laurel Road will refinance loans starting at a minimum of $5,000 up to the total balance of the loan. If the loan exceeds $300,000 it will be broken into two separate loans. Interest rates are competitive, with fixed rates starting at 3.50% and variable rates at 2.43%. Borrowers have the flexibility to select loan terms ranging between 5 and 20 years. Laurel Road offer a 0.25% discount on the interest rate if the borrower signs up for automatic payments.
 Medical and Dental students in a residency or fellowship program can delay full loan payments until 6 months after they complete their program. Instead they must pay $100 each month while in their relative programs.
 A grace period of 15 days is provided for every monthly payment. Forbearance is also available in 3-month periods, up to a total of 12 months.
Customer Service:
An in-house customer service team is available however there is no dedicated banker attached to each borrower.
All issues, questions and queries are managed by a team of customer service managers.
Last Words on Laurel Road:
If you are not studying to be either a doctor or dentist, then Laurel Road may not be your best refinancing option. There are no extra benefits, programs and interest rate incentives that would attract many people who are not going into a healthcare profession. The ability for doctors and dentists to postpone full time loan payments until 6 months after their residency or fellowship is very attractive to those who qualify.
 Those interested in Parent PLUS refinancing may be the only others who should consider Laurel Road. Outside of these groups it's recommended to shop around as better deals with extra benefits are available.
Laurel Road Overview:
Caters to health professionals by delaying full time loan payments.
Bachelor's degree is the minimum requirement to qualify for refinancing.
Underperforms when it comes to special programs and forbearance options.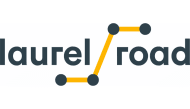 on Laurel Road's secure website