An online marketplace connecting potential borrowers with community banks and credit unions to offer low-cost borrowing options.
LendKey Student Loan Refinance Review:
LendKey is a lending platform and online marketplace that offers student loan refinancing options from credit unions and community banks. Founded in 2007, LendKey have since worked with over 90,000 borrowers and funded over $2.8 billion in loans. Their cloud technology helps to match potential borrowers with various community banks and credit unions across the country.
LendKeys' unique approach to refinancing provides smaller credit unions and smaller banks the opportunity to compete on the national stage. They align borrowers with the right loan to match their circumstances with one of its partner lenders. It's an ideal option for anyone who doesn't like the idea of working with one of the big banks.
One of the main advantages of LendKey is there low interest rates with variable rates starting as low as 2.44% and fixed rate loans at 3.64%. They offer various loan terms that range from 5 to 20 years and will refinance loan amounts from $5,000 to $300,000. LendKey also offer an interest-only repayment option that will apply to the first four years of the loan. This could be a great option to borrowers who don't expect to receive a steady income in the coming years.
Another nice perk of going with LendKey is the $150 bonus offered to new borrowers. In the grand scheme of things $150 is not much money however it can be the little things that sway borrowers one way or the other. LendKey also provide generous forbearance options on all their loan terms.
Strengths:
15- and 20-year loan terms offer borrowers a forbearance option of up to 18 months.
Borrowers can see if they qualify for LendKey refinancing and check what their rate would be without going through a hard credit check.
The 2.44% variable interest rate is one of the lowest rates available.
Weaknesses:
LendKey refinancing is not available in Maine, Nevada, North Dakota, West Virginia or Rhode Island.
If a customer decides to return to school or join the military during their loan term, no postponement of payments is available.
High credit score of 660 required, which could deter some potential borrowers.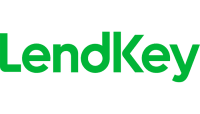 | | |
| --- | --- |
| Fixed Rates | 3.49% - 7.5% |
| Variable Rates | 2.24% - 6.67% |
| Loan Amount | $5,000 to $125,000 for undergraduate degrees; $250,000 for graduate degrees; and $300,000 for medical, dental or veterinary degrees. |
| Loan Terms | 5, 7, 10, 15 or 20 years |
on LendKey's secure website
Qualifications and Requirements for LendKey Student Loan Refinancing:
LendKey require all borrowers to have a minimum credit score of 660 in addition to a minimum income of $24,000 per year. If you don't meet the minimum income requirement, you'll need to take the co-signer route which requires minimum income of $12,000 per year. LendKey also have strict debt-to-income ratio requirements which must not exceed 50%. It's worth noting that LendKey is not available in all 50 states.
Minimum credit score of 660 is required.
Applicants must have a minimum income of $24,000 per year or $12,000 per year if they have a co-signer.
The maximum debt-to-income ratio must not exceed 50%.
Must be a U.S citizen or a permanent resident. However, LendKey do not offer their refinancing services in Maine, Nevada, North Dakota, Rhode Island or West Virginia.
Must have graduated with a minimum of an associate degree.
LendKey Loan Repayment:
One of the big advantages of LendKey is their low interest rates with a variable rate starting at 2.44% and fixed rate at 3.49%. They offer loan terms ranging from 5, 10, 15 and 20 years in both the fixed and variable rate options. Loan amounts start at $5,000 and go up to a maximum of $300,000.
LendKey offer forbearance on all their loan terms. 5, 7- and 10-year loans enable borrowers to postpone payments for up to four months at a time, with a total of 12 months over the loan term. On the 15 and 20-year loans, borrowers can postpone payments for up to six months at a time, with a total of 18 months over the loan term.
Customer Service:
An in-house customer service unit is available.
No dedicated advisor or escalation process is made available to borrowers.
Last Words on LendKey:
If you like the idea of working with a smaller credit union or bank, then LendKey is a great way to lock in a very competitive variable or fixed interest rate. The online lending platform enables LendKey to secure refinancing options for borrowers among its network of partner lenders.
Unfortunately, LendKey is not available in Rhode Island, West Virginia, Maine, Nevada or North Dakota. They also do not offer payment postponement if you decide to either join the military or return to school.
Overall, the low interest rates, extended forbearance periods and interest-only repayment option for part of the loan, make LendKey a great refinancing option for those who qualify.
LendKey Overview:
LendKey service all loans and match borrowers with a credit union or community bank as opposed to larger banks.
One of the lowest variable interest rates on the market, making it easier for borrowers to repay their loans.
Extended forbearance periods are available for borrowers with long loan terms.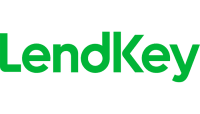 on LendKey's secure website